OUR TOP PICKS
---
1. Pax 3 Vaporizer
---
---
2. Atmos Vicod 5G
---
---
3. DaVinci IQ
---
---
When starting off with vaping, one can be overwhelmed with all the different components and what type to pick. There is a quite steep learning curve that many get scared of, and therefore don't even start vaping in the first place. All-in-One vaporizers are here to change that.
In this guide, I will go through the best AIO vapes (AIO is short for All-in-One), but before the list where we will dig deeper into the best ones, we should go through what factors you should take in mind when looking for the best all in one vape mod and what an All-in-One vape actually is.
Let's go!
What is an all in one vape?
There are two different devices that go under the category "All-in-One vapes", the first one is a starter kit. A starter kit is exactly what it sounds like, it's a kit that includes every component you need to get started – you don't have to worry about what juices you should buy, or what tank to opt for, or anything like that – you get everything in one kit. This is the perfect solution for beginners since they can easily try a few different flavors included in the kit, and doesn't need to dig into the technical side of vaporizers (just yet). The drawback with this method is that you usually have to build it yourself.
What a beginner is looking for is a single hardware that is good to go directly from the package. If you just want to try vaping and see if it is something you could use to quit smoking or compete with, or just use for the taste, you don't necessarily want to sit and set up a vaporizer on your own.
The second type is the ready-out-of-the-box vaporizer. And this is the one we will focus on in this guide. These are called vape pens, where the tank, battery, and atomizer are built-in, this means that you won't have to set it up yourself but you can actually get started right away.
Benefits of an All-In-One Vape
Having an All-in-One vape pen is a great way to get started for a beginner, that doesn't just yet get into the technicalities of a vaporizer and build their own. It is a grab-n-go device that can be used by anyone (above 18+). Vape pens are very similar in size and form of a cigarette, so for anyone trying to quit smoking, this is a great fit as it will feel like you are holding a cigarette, while in actuality you are only vaping.
Most vape pens don't come with complicated settings that you need to configure before getting started. The design and feel mimic traditional smoking. What you really need to do is to go online, or offline, to a vape shop and choose what color and style you want and you can start vaping directly.
While you get into the vaping world and get used to the feeling and flavor of vaping, and how different it is from inhaling smoke in one way, but at the same time very much like the feeling of smoking, and how to use it safely, it is nice to have a built-in device. While you get a hang of vaping you will find yourself researching for more vaping devices sooner or later, and when you feel ready to make your own custom built vapor, you can go ahead and do so. The lack of settings can be a drawback from the all in one vape since you cannot really adjust the potency or temperature properly.
What to consider when buying an AIO vape
Design
First and foremost, the design. When people hear the word design they immediately think that it is only the looks of the vaporizer, but in fact, it is actually more about the feel and the build of the product. When going for an AIO vape, or a vape pen, there aren't too many different styles to choose from. The look and feel are trying to mimic that of a cigarette.
If the look and feel are important to you, then we strongly advise you to watch out for the design rating.
Safety
This is a must to look out for. While all the vapes in our best vapes lists are safe to use (one of the most controversial topics in the vaping space is if it is 100% safe to vape, one thing is for sure, it is way safer than smoking) so you don't have to worry about the safety too much. However, if you are looking around on vape shops for a vape you should ask for the certifications and safety measurements, if there are none, stay away.
Safety should be your number one concern when picking a vaporizer. Picking one in the list that follows is a good choice if you want a safe all in one vaporizer.
Potency
Potency, meaning how powerful the vaporizer is and, essentially, the thickness and quality of the vapor. The potency is a personal preference factor but we, of course, advise you to pick the highest possible – to get the best quality vapor and taste as possible.
A potent vaporizer consists of a powerful heating element, usually, the potency is the highest for convection, desktop, and direct draw vaporizers. When starting with the best all in one vape one should not expect top-of-the-line potency, since it is a beginner's device. You will need to look at other types of vapes if you want high potency.
Flavor
The flavors included when buying an all in one vape is usually a handful of commonly liked (best selling) flavors. This makes it easy to figure out which one is your favorite, without having to buy a full-size batch of flavor.
The flavor itself is easy to change, however, how the flavor is presented by the vaporizer is important. The same flavor can taste totally different depending on the quality of the vaporizer. It's like the difference between drinking high-quality beer vs. a cheap sloppy beer, it is a clear difference and a few extra bucks can make your experience way better.
Efficiency
The efficiency is the time it takes to heat and actually start to vape. When vaping with desktop vaporizers, one has to wait for up to 5 minutes. One of the pros of using a vape pen is that it the heat up time is close to immediate. When you want to take a hit, it can be quite frustrating having to wait a couple of minutes before you can use it.
Ease of Use
As we are looking at all in one vaporizer, this is a factor that you really don't need to factor in when picking the best all in one vape mod in this list. All the products labeled as starter kits or all in one vape are extremely straight-forward to use. If you are going to buy another type of vape this is something you should look more into, especially as a beginner, but for all in one vape, there's no need.
Temperature Control
The temperature control is a downside to having such an easy-to-use device. Since it is supposed to be as easy as possible to use they have stripped down the settings and customizations available. If you are interested in having a precise temperature control you should look elsewhere.
Reputation & Reliability
Last but not least, the reputation of the manufacturer. Dealing with a reputable manufacturer and company ensures that the quality is high and that you will receive proper customer support in case you need any support. I only recommend vapes from shops I have used personally, and have experience dealing with. These shops do not accept just every vape under the sun and make sure to not sell bad vapes.
Now that we have gone through what you need to consider when buying an all in one vape (or any vape for that matter), I think you are ready to get presented with the best all in one vape! Without further ado, let's jump right into the list!
Top 6 Best All in One Vapes 2020
---
1. Joyetech eGo AIO Vape
The Joyetech eGO All-In-One vape is the best 3 in 1 vape pen that you can go for if you want quick and hassle-free vaping. It is available in quite a number of colors, and while some of them are free, there are others which come at an additional $3 cost. The shipping on the vape is free, and it comes with a 60-day warranty and a 15 days return policy.
Ratings
Design: 8/10
The design of the Joyetech eGo AIO is quite simple. The colors which come at the additional cost provide quite a good look and feel to it. The build quality is quite solid as well, and you get the feeling of holding a traditional cigarette when you are vaping with the Joyetech eGo AIO.
Safety: 8/10
With a child lock on the atomizer cap, protection from over-charge, over-discharge, and over-current, this is one of the safest vapes that are available in the market today. There have been no reports of any leaking issue so far, and it has been an accepted device overall.
Potency: 5/10
Since this is an all-in-one compact vape, there is quite a low resistance on the coils. Therefore, the potency drops since the thickness and the quality of the vapors is not that great, and you end up with a beginner device.
Flavor: 8/10
The flavor dispersion on this vape is quite clear. The only issue is the small size. The 2 ml e-juice container is quite small and the people who are prone to vaping for long times can go through a tank within an hour.
Efficiency: 9/10
The heating on the vape is quite instant, and you get the flavor and the vapor almost instantly. This comes in quite handy when you are in an urgent need of vaping, and you do not want to wait.
Ease of Use: 10/10
This is a simple one-button operation. It is quite easy to use. It is rechargeable, and you can have it on the go anywhere you like.
Temperature control: 3/10
There is no way to control the temperature on this device. It is because the design and mechanism on the device are quite simple and you cannot customize the all-in-one design.
Reputation and Reliability: 9/10
Joyetech is one of the most reputed companies to sell vaping equipment. They provide a 90 days manufacturer warranty on the device.
---
2. Aspire Breeze 2 All-In-One Vape Starter Kit
This all-in-one starter kit from Aspire is one of the best in the market. It is a high-performing and compact system for the beginners.
Ratings
Design: 8/10
This is one of the best looking vaping equipment available in the market today. It is available in four solid colors and three other designs to choose from. The aluminum design boasts of great build quality, and the compact design makes it a good companion for travel.
Safety: 7/10
Like most of the vapes out there, the safety of the Breeze 2 starter kit is of the prime importance to the company. There is a protective cap at the top to prevent the drip tip from scratching.
Potency: 7/10
There are two coils present in the kit, and the coil with the higher resistance provides quite a high potency with a thick generation of vapors. There is a provision to adjust the airflow on the vape and it accounts for the varying potency on the vape.
Flavor: 9/10
The dispersion of the flavor in the vape is quite high. There are two tank sizes available in the kit, giving you the freedom to choose between 2 ml and 3 ml capacities.
Efficiency: 10/10
The heating on the vape is instant, and you do not have to wait for the coil to heat up for a few minutes before you start vaping.
Ease of Use: 10/10
There is just one button to fire up the heating element. The charging of the equipment is through a micro USB cable, and there are indicator lights to show the low battery warning and the charging indication.
Temperature Control: 4/10
There is no option to control the temperature on the vape. However, when you press the fire button, the heating is instant, and you can start vaping when you want.
Reputation and Reliability: 9/10
Aspire is a highly reputed company famous for selling e-cigarettes and vaping kits. There is a warranty on all the products sold by them.
---
3. Auto Draw Oil Vaporizer Kit
This is one of the simplest vapes out there. While the battery is small, its highly compact design makes it a good choice for travel.
Ratings
Design: 10/10
The design is quite simple and will remind you of a traditional cigarette. The sleek stylus design makes it a great choice for people wanting a discreet and small vape.
Safety: 9/10
This is rated as one of the safest vapes in the market. It is certified to perform well under all conditions.
Potency: 6/10
The vape is designed for daily use, and its simple nature makes it a highly chosen product. The vapors generated through it are quite thick and of good quality but the low resistance makes it a bit less potent than the others in the market. However, when you are choosing the simplest design, you cannot go wrong with the Auto Draw Oil Vaporizer.
Flavor: 8/10
There are just one small 0.5 ml e-juice container which disperses the flavor quite efficiently.
Efficiency: 10/10
There is an auto-draw functionality on the vape which makes it quite efficient. The coil is quick to heat up, and the outflow of the vapors is ever-ready.
Ease of Use: 10/10
There is no button on the device, making it simpler than all the others present in the market. You do not have to be a genius to know how to handle this device, and it is the perfect vape for the beginners.
Temperature Control: 4/10
There is no option to control the temperature on the vape.
Reputation and Reliability: 9/10
The device is rated high and comes with a warranty inside.
---
4. Juul Blush Gold Device Kit (Limited edition)
The first-runner in the list is a device from Juul (pronounced "jewel") and their Juul Blush Gold kit. The kit is FREE (when you sign up for their 3-month auto-ship program where you get shipped re-fills every month so that you can taste and experiment with a lot of different flavors), which is a great incentive to sign up to their program.
This kit is limited edition, so make sure to grab yours as quickly as possible!
Ratings
Design: 9/10
The design of this piece is simplistic, yet looks exclusive (it's a limited edition, so it is indeed exclusive). It's ergonomic and is thin which makes it easy to put it in your jeans or in your jacket when it is not being used. It does look like an extra-long USB stick. Some of the older generation vaporizers were quite bulky while this remains as small as currently possible.
Safety: 10/10
Juul is a company that was started by the owners of PAX Labs, the ones making Pax Vaporizers, which are widely successful and usually named one of the best vaporizers, due to its sleek design while remaining potent and efficient.
While Juul was only started in 2017, the experience of the team behind it is astonishing. They have taken the experience from PAX and used it to make small and efficient vapes (PAX is still selling and developing new vaporizers).
While the company cannot really say that they are safe to use (since the debate about the safety of vaping is still going on), I can attest that this vaporizer is far more safe than buying a cheap vaporizer from some shady shop, that's for sure.
Potency: 7/10
Due to the fact that it is an all in one vape, one shouldn't expect the best potency. However, given the fact that it is an AIO, the potency of the Juul Blush Gold is excellent.
Flavor: 8/10
The flavor is clear. The fact that you get to test a lot of different flavors in their program is also a plus. I decided to stay in longer than the 3-months since I was so satisfied (and excited) when the package with the new monthly flavors came in my mail and I got to taste my way through their whole collection of flavors.
Efficiency: 9/10
It takes a few mere seconds to get started. It's highly efficient since it can produce great vapor and flavor almost instantaneously, which is helpful when you feel the urgent need to vape. No need to wait for a few minutes before the heating chamber is probably a thing most people value highly.
Ease of Use: 10/10
It's an AIO vape, it's as easy as it can be. You plug the pod in, and you can start to vape directly. Once you have used it you can plug it into the charger and re-charge it for the following day.
Temperature Control: 4/10
There is no way of controlling the temperature since this is an all in one vape which purpose is to cut the customization out completely and make it as easy as possible to use. While the Juul vaporizer gets a 4 out of 10 rating here, the category which we are in normally doesn't temperature control – so the rating is a bit off.
Reputation & Reliability: 10/10
As mentioned prior, PAX Labs is one of the most reputable vaporizer manufacturers out there, and so is Juul. Juul offers a 1-year limited warranty on the device which means that if any part breaks, you will get a replacement for free (unless you caused it to break). This goes to show how confident they are in this product.
---
5. Joyetech eGrip 
Second in this list is the Joyetech eGrip II which have been praised by the masses for long as the best all-in-one vape, while it comes in at second-place I totally agree with that statement. Being the first to combine a vaporizer and a tank in one Joyetech is one of the oldest brands in the industry.
While many first-movers in industries eventually lost market share in what they once introduced, Joyetech is different. Joyetech has, over the years, proven to still be one of the strongest players in the field, and that you can see directly when opening the box.
Ratings
Design: 10/10
When you open the box, you are displayed by a classic and elegant eGrip II. The brushed stainless steel is making the vaporize look sort of like a hip flask, only a bit smaller. The tank has rounded edges which makes it comfortable to hold in your hand, even for longer periods.
What I think most vaporizers do today is that they try to look too cool – this one is different as it got a classic look. I could imagine a gentleman-ish type to like this since it doesn't make them look dorky running around with a neon vaporizer.
Included in the box is a USB charging cable, an atomizer adapter, 2 coil heads and one 1 RBA head as well as a drip tip.
Safety
The safety of this product is high. The technology used by Joyetech has been licensed out to many other manufacturers, so it is sort of an industry standard. Joyetech wanted the industry to flourish, and by licensing it out to others so that they can produce the same high-quality vaporizers, they make the whole industry better (and make money from the licensing deals).
Potency
The chamber can produce high temperatures while retaining the quality of the vapor. While the eGrip 2 isn't the top choice for high potency, it is definitely the best in relation to other AIO vapes.
Flavor
The vapor that you inhale is clear and free from any odor. The tank is 3.5ml in the U.S. and 2.0ml in the EU (due to EU regulations). On the site where you buy the eGrip 2, you can easily pick and choose between a wide variety of flavors. Make sure to try a new flavor that seems intriguing.
Efficiency
Turn it on, push the button, inhale and in a few seconds, you will feel the thick vapor. I was pleasantly surprised as to how quickly it took. The heating chamber is efficient and provides you with tasty, cloudy and thick vapor.
Ease of Use
There aren't many buttons to misclick, thus this vaporizer being very beginner friendly. However, if you wish to upgrade a part of it later on, or replace the coil with one of the included ones, you are free to do so.
Temperature Control
Make sure to experiment a little with the temperature control once you have gotten the vaping situation under control, it can be fun to see how the temperature can affect the juice and vapor so drastically. It is very easy to change the temperature and you are displayed with the current temperature on the OLED screen.
On the OLED screen, you will also be presented with a digital/analog clock, the option to change the orientation of the screen and select 3 different materials for temp control (nickel, stainless steel, and titanium) and set an advanced TCR mode.
Reputation & Reliability
The customer support is available at your assistance through e-mail or live chat. While the reputation of this brand is nothing but top-notch, their customer support is nothing that stands out. If you buy the product from the same dealer as I did, you will have a 60-day warranty with free round-trip shipping.
---
6. Vaporfi VAIO 75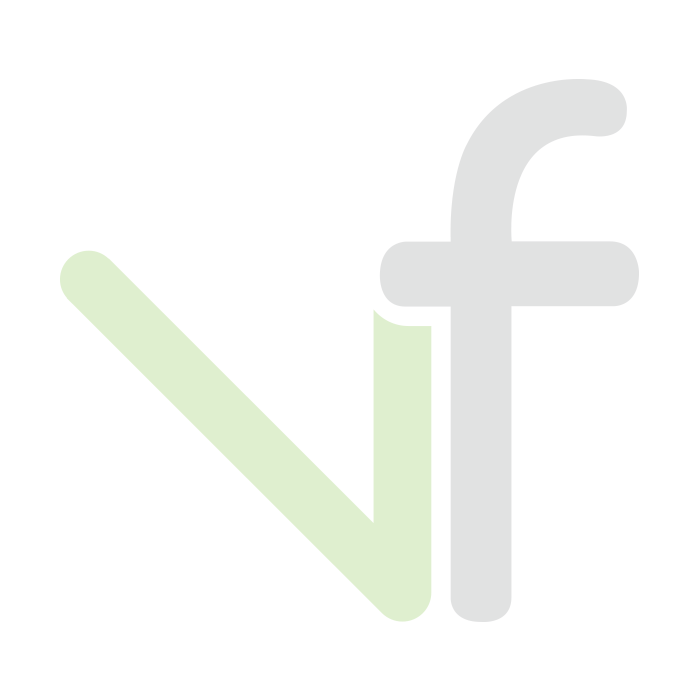 The last, but not least, in the list of the best all in one vape mods is the VAIO 75 from Vaporfi. Vaporfi, being one of the oldest brands in the vaping industry, in 2016 it went into the advanced mods category and the key-move was the VAIO 75. They were the first to simplify the advanced mods to fit both beginners and experts, a combination that seemed impossible – until the release of VAIO 75.
They have included a temperature control, which is unlike most of the AIO vapes you normally see. However, this allows you, the user, to be able to stick with the same vaporizer for longer since, once you get a hang of vaping, want to experiment more than just with the flavors. The LED screen shows you all that you need to know, such as the wattage/temperature, voltage, coil resistance, amperage, puff counter and puff timer.
One drawback of this product is that it requires 18650 batteries (that aren't included) to run. You can with ease buy these as an extra, but the fact that battery-driven vapes (or any product) still don't include batteries as a default is just strange. However, the fact that it is battery driven and that you need to buy batteries for it is outweighed by the quality of this bad boy.
Ratings
Design: 7/10
While the design of the VAIO 75 is bulkier than the Juul model, it still has a light feel in your hand that most all in one vapes have in common. The rounded edges of the tank make it very comfortable to hold in the hand. The design of the VAIO 75 is heavily inspired by the eGrip II and, without much of a surprise, Vaporfi has licensed the Joyetech technology.
So why do the VAIO 75 still deserve a mention, when it is basically a copy of the above-mentioned one from Joyetech? Good point! While they are built on the same technology, the products aren't identical. While Samsung is manufacturing the screens for Apple products, when Samsung makes products, they are not identical to those of Apple.
The only real different big difference is the batteries, where 18650 are used in the VAIO 75 and non-removable batteries in the eGrip 2 (where you use a USB to charge the device). If you have a large stock of 18650 batteries and a 18650 battery charger, then the VAIO 75 might be a better choice since you quickly can replace the battery and get going again, without having to wait for it to recharge.
Safety: 10/10
While most people would stay away from vapes produced in China, I think you should consider this one either way. The products are following hard regulations by the EU and by shop owners in the U.S. before being sold in vape shops online. One problem with the "safety" term is that since not being proven totally "safe", one cannot publicly say that a vaporizer is "safe".
Potency: 6/10
This vaporizer produces great, thick vapor and has a high potency due to its high-quality heating chamber. If you want to increase the potency further, make sure to look for the right juices for high potency. However, it is still an all in one vape whose intention is not to produce the most vapor as possible, but be an easy gateway for people interested in getting started with vaping.
Flavor: 10/10
The flavor is clear and free of any odor. Vaporfi offers a wide selection of flavors on their site that we recommend that you try out.
Efficiency: 9/10
Efficiency – the time it takes to produce the vapor. With a fully-charged device, this doesn't take more than a few seconds. Once the heating chamber has been heated up properly, you can go for hours of vaping exactly when you want to, without having to wait whatsoever.
Ease of Use: 9/10
While the model includes temperature controls, in form of 2 buttons (one + and one -) to raise or lower the temperature, it is easily adjusted even by a beginner. The coil and tank is replaceable, however, this is nothing we recommend to a total beginner to start off with. Try vaping for a month or so, then get into customization.
Temperature Control: 10/10
This is one of the features that make the Vaporfi VAIO 75 stand out, it offers a temperature control, even though it is a simple all in one vape. This is good from two perspectives, firstly, you won't have to buy a new vaporizer once you feel like experimenting more with the temperatures and settings, secondly, the VAIO enables you to use another tank than the one included – if you want to try other tanks out later on.
Reputation & Reliability: 10/10
The customer service offered by Vaporfi justifies the rather premium price of this vaporizer. The customer service is offered by phone or via chat online. Also, Vaporfi offers a 30-day money back guarantee – if the product isn't really for you, you can simply send it back within 30 days and get the money back. This is a great guarantee to have as a beginner since it might not be exactly like you imagined it. It also shows a great confidence from Vaporfi in that you will be satisfied.
---
Conclusion
I truly hope that I have been able to demystify AIO vapes. No matter which vape pen you choose from this list I am certainly sure you will be extremely satisfied with it. Now, compare them and see which suits your budget and needs the best. Good luck!